We strive to minimize the stress your dog may feel being away from home. Our luxurious boarding accommodations allow your dog room to sprawl out during the night. During the day, your dog will be out playing in our arena with the other dogs and staff.
We charge $33 per night for boarding. We are considerate of multiple dogs in the same household and charge only $55 per night for two dogs! The rate is $38 for one dog and $65 for two dogs during peak boarding periods.
Safe and secure environment.
14,000+ sq. ft of cage-free, climate-controlled space with both a/c and heat.
6,000+ sq. ft of secured & safe, fenced-in and well lit outdoor play space
Separated play space for puppies of all sizes & kinds: large dogs, small dogs, sleeping space 
A veterinarian available for consultation for minor bumps and bruises 
Your dog will play, exercise, and socialize with other dogs and people.
Structured schedule with frequent trips outside helps to aid in-house training.
Specialized care schedule for every dog when boarding or in daycare (medicines, special needs, etc.)
Vaccinations: We require written verification from your veterinarian for the following vaccinations: rabies - 1 to 3 years; DHLPP - 1 year; and Bordetella - 1 year. All first time visiting pets require a record showing negative fecal exam. A fecal exam is required every six months.
Medications: We will not administer any medications to your dog unless prescribed by a veterinarian.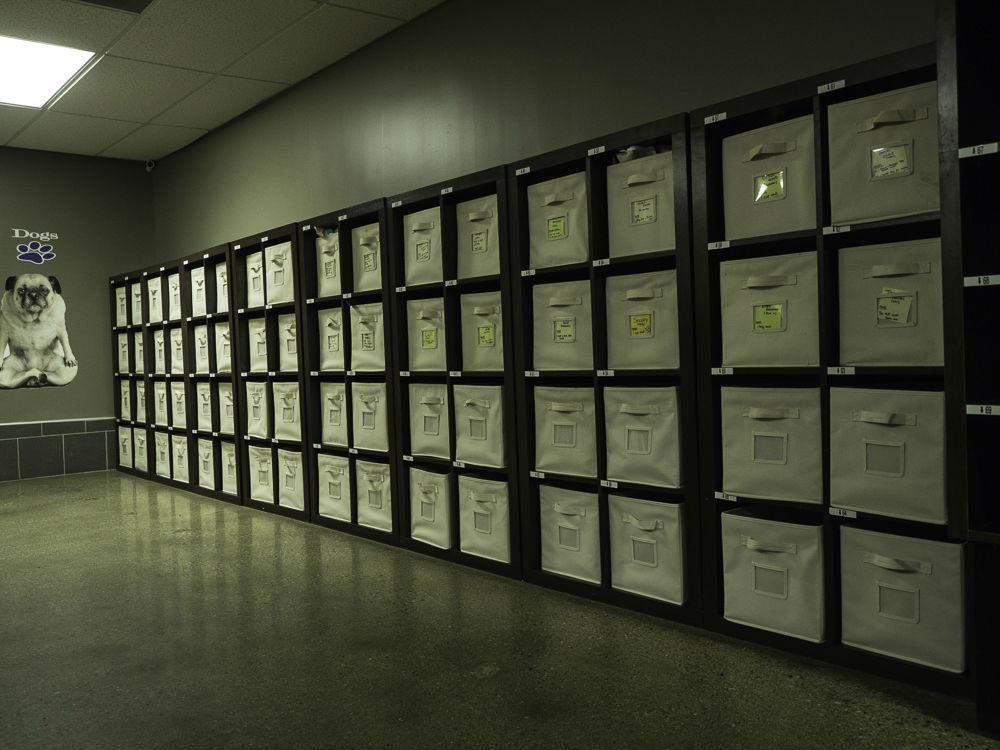 Why Doggie In The Window Boarding Services:
Our boarding services are specifically tailored to the needs of every dog.  As you'll see in the pictures here on the right, we build out a custom "boarding care" list for every loved one.  It's important that you let us know what special needs your dog may have:
"my dog must take his medicine at 4:15"
"my puppy can't handle playing with other dogs for more than two hours / day"
"Bella is very playful and I'd like for her to play 8 hours / day and then rest"
We encourage you to be very specific with the exacting needs of your dog so that you can rest assured that while you're gone, all of your dogs needs are taken care of.
Feel great about leaving your pup at Doggie In The Window for any boarding needs!