Many of our clients love the fact that they can leave their best friend with us for the day while they are busy at the office and not have to worry about coming home to accidents or a house that has been destroyed by an anxious dog. We are also a great alternative to a muddy dog park.
We charge $26.50 per day for daycare. We are considerate of multiple dogs in the same household and charge only $41.50 per day for two dogs! We also offer discounted rates should you decide to purchase ten visits in advance ($238.50 for one dog, $373.50 for two dogs).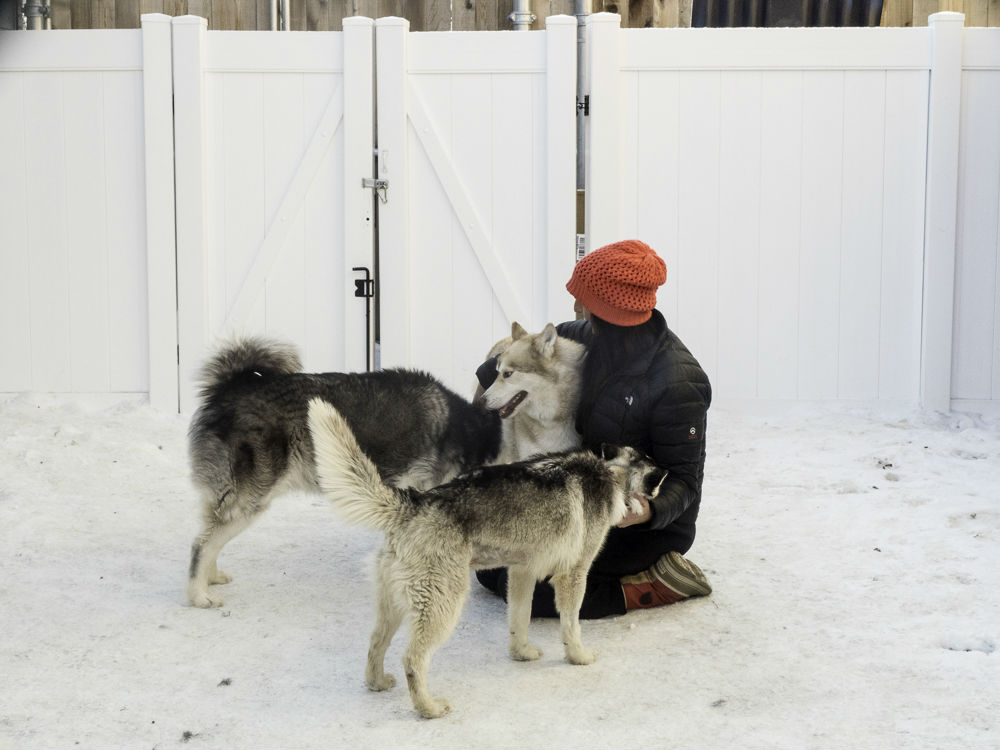 Safe and secure environment.
14,000+ sq. ft of cage-free, climate-controlled space with both a/c and heat.
6,000+ sq. ft of secured & safe, fenced-in and well lit outdoor play space with heated concrete
Separated play space for puppies of all sizes & kinds: large dogs, small dogs
Your dog will play, exercise, and socialize with other dogs and people
Structured schedule with frequent trips outside helps to aid in-house training.
Vaccinations:
We require written verification from your veterinarian for the following vaccinations: rabies - 1 to 3 years; DHLPP - 1 year; and Bordetella - 1 year. All first time visiting pets require a record showing negative fecal exam. A fecal exam is required every six months.
Day Care:
Have your dog on a leash or in a carrier and wearing a collar with ID.
All pets must have a pre-evaluation before joining our day care group.
Have written verification of current vaccinations signed by your veterinarian.
M-F check-in is between 7am – 10am.
Pick-up by 7:00pm | Late night pick-up by 9:00pm
Saturday check-in is between 8am - 11am.  Pick up by 6:00 pm
No daycare on Sunday - paying special attention to boarding dogs today!
Why Doggie In The Window:
Safety & fun are our top priority when you leave your dog with us for the day (or days).  Not only do we have an amazing staff that's caring for your dog every minute, but you can leave us with any special requests you may have:
"my dog really only likes to play for an hour"
"I'd like for my puppy to be outside as much as possible"
"Tiger can't be around large dogs, please keep him around the small ones"
We thoroughly understand that every dog has its' own needs and we cater to every one of those.
Stop in today for a visit, your dog will be just begging to come back!